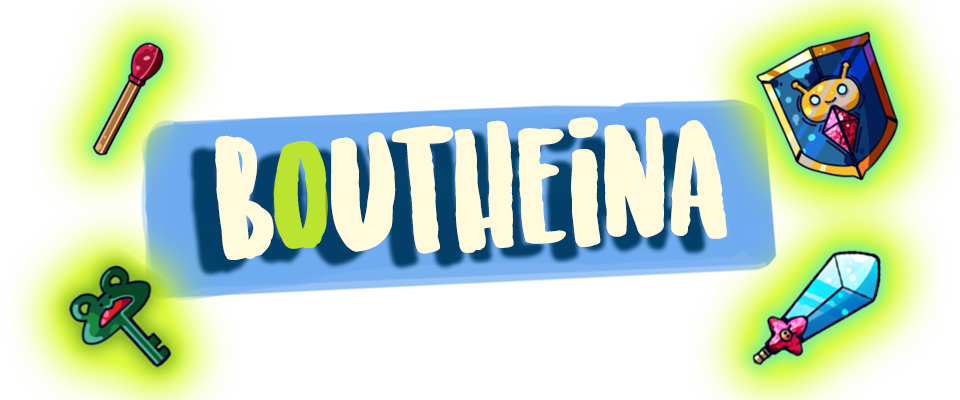 Boutheina: A Bug's Adventure
Comments
Log in with itch.io to leave a comment.
I really like the art design. Very impressive.
Love the design and animation of the characters! It was a great pleasure to play and the crouch animation of the main character made me smile :)
So glad you love my artwork and animation! I definitely had some fun making that crouch animation hehehe.
Very cute game design. Music is quite lovely and the Bug vs Frog is a very nice concept ! I like the pulling Words mechanic, it's very neat and fun to use.

I do have a hard time to grab some words however due to my mouse reaching the edge of my screen. It could be because of my high sensitivity ? Not a big issue to resolve in any case I believe.

Amazing work guys :)
aww thank you so much for the kinds will!! yes I totally agree about your comment - also about locking in the bounds for the mouse, we should definitely do that if we revisit this game!
Thank you for playing!c':
Amazing game design and smooth mechanics! Love the sound and art <3 beautiful work!