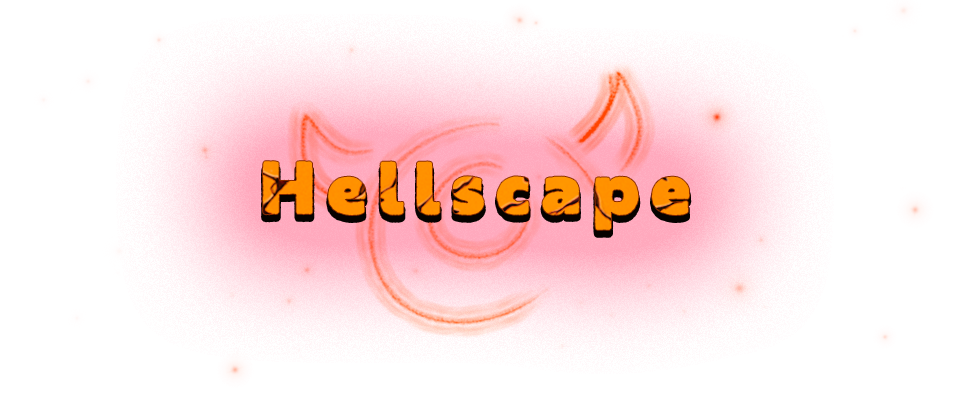 HellScape
Comments
Log in with itch.io to leave a comment.
very cool game i loved playing it. The level design and feeling are very pleasent !

The art is super cute! Though the gameplay is a tad rough; here's some suggestions I have:
1) The movement seems super slippery, even without jumping. It's this slippery-ness that's caused me to slip into lava too many times, even when I've stopped hitting any buttons. Maybe try toning down the acceleration a little to give the player more control?
2) The jump is super jarring and fast. I'd recommend a tad more floatiness/acceleration to it; the jump combined with the already-slippery-ness makes some easy jumps super hard to do.
3) Love the parallax in the background, but it's a little too fast for me. Maybe make it a little slower?
4) This is a bit of a nitpick, but some of the ledges have a "lip" that makes it harder to jump on; I think the aesthetic is nice, so it's more of a collision shape fix than an art fix.
5) Finally, this is very much a personal preference, but maybe consider having the jump button be controlled by the up arrow key/w key instead of the space bar? I dunno, just a suggestion you can play around with.
Can't wait to see how the game turns out!
Thanks for playing our game! Glad you enjoy the art.

Definitely we'll be tweaking the player controller-- it's always a hard thing to develop, so we very much appreciate your feedback! Look forward to patches in the future. C:
There is really a lot of stuff going on in this game. The art style is really good, it seems to have large map to explore. It could really be turned into something dense, coherent and very enjoyable to play. Some things you should consider to improve : Give more explanation to the player or reduce at first the size of the level, because actually it could feel a bit overwhelming. Maybe consider reducing the speed of the player (it kind of feel like a soap for now).
Congrats for all the work done :D

Thanks for playing!! For sure, we're definitely thinking of a) adding a tutorial/hub area for the player to familiarize themselves (due to time constraints it had to be cut), and revamp the first level to be a little more beginner friendly. Thank you for the comments on player movement as well-- always a tricky thing to test so feedback is appreciated! Look forward to patches and new features in the future!
After clicking Controls, the Return button does not work, I can click it, but the controls stay overlayed on the menu and I can't click anything else anymore. Now starting the game :-)
Really love the art style, playing works quite nice as well. Jumping feels perhaps a bit too 'fast'. Menus don't really same to work nicely.
Thing that stopped me playing right now is that I got stuck in the floor. When falling down the corridor with alternating left/right dropping platforms I got stuck under a pile of them, was pushed into the floor a bit and could not get out anymore. Then clicked 'Save', then tried to 'Quit' but that did not work.
Not feeling like doing a refresh again, not so patient today :-)
Thanks for the comments! We were rushing to meet a deadline so there's certainly still a lot of polish that can be done-- a lot of the menu functionality was originally meant for local builds (not webGL), so sorry about that soft-locking you!! Hope the little you could play was still enjoyable. Look forward to a bunch of patches and features in the future!